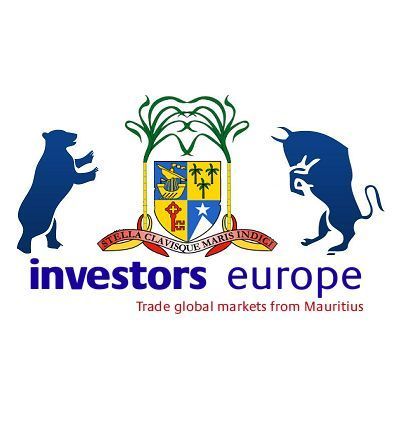 Signs of An Investor Turnaround

The one thing that's been missing from the coal story is investor enthusiasm.

At least until last week.

That's when we got news that Exhilway Global—the world's largest provider of emerging market investment funds—is moving into coal. In a big way.

The firm has raised $200 million in a new fund dedicated solely to coal and iron ore. Managers have already identified a slate of projects, and plan to begin deploying capital imminently.

In fact, there are already plans to increase the fund to $500 million in order to take on additional positions in coal.

That's a big vote of confidence from a big player. And perhaps a signal that downtrodden sentiment is finally turning up.

How to Invest in the Best Opportunity of 2014

The trends above—surging global demand, falling supply, and an influx of investment dollars—point to one conclusion.

Coal is a place investors should be in 2014.

The combination of depressed stocks and ravenous fundamentals is a formula for big profits if this boom plays out the way it is setting up.

So, what's the best way to invest?

The Pacific/Indian Ocean region is the place to be—perfectly positioned to feed India, China and Japan.

Which leaves investors with a number of options—established, emerging, and one off-the-map locale that might offer potential for the biggest upside through the opening of a completely new producing district.

The Go-To Asian Supplier

Australia is the supplier of choice for higher-quality thermal coal around the Pacific sphere.

In 2012, Australian mines supplied 70% of Japan's imports. Through the first half of 2013, Australia also supplied over a third of exports to big markets like South Korea.

The challenge for Australian producers is cost. The majority of mines are on the bubble at current prices—making little in the way of profit.

Production has thus been curtailing. But a rise in prices spurred by import growth in the region could change that.

If the market picks up, Australian producers are perfectly-positioned to feed it. Companies like Peabody Energy (NYSE: BTU)—which got 40% of its revenues from Australian operations through the first nine months of 2013—offer good exposure to the space.

An Emerging Supplier for India's Coal Boom

India's booing coal imports are bringing South Africa into play in Asia for the first time.

Traditionally, South African coal exports have headed west to Europe. But they're now shifting east.

So far in 2013, 79% of South African thermal coal exports have sailed to Asian buyers like China, Japan and India. Signaling a shift in demand patterns that could be a major opportunity for investors.

Especially given that South African mines are some of the lowest-cost sources of supply in the world—producing coal for as little as $40 per tonne.

That leaves plenty of room for profit at current prices. And all the more so if India's growing imports mean more tonnes being moved.

As we've discussed, this may be especially good for developers of new mines. Firms like Resource Generation (ASX: RES), which is currently arranging bank financing for its Boikarabelo project in the emerging Waterberg basin.

But even established miners like Sasol (NYSE: SSL) could benefit—with the company have supply that it could swing to Indian exports, if prices are right.

Asian Coal Buyers Are Betting on This Little-Known Spot

Madagascar. An island nation that might be the next supply source for Asia.

The country currently doesn't produce any coal. But one of Asia's biggest energy firms is working to change that.

That's Thailand's PTT. The state-owned oil and gas company is pushing forward development at its Sakoa field in southwestern Madagascar.

This will be the first development from the coal-rich Sakoa region. Meaning that PTT is blazing a lot of trail in building infrastructure like road and port facilities in this emerging district.

That's great news for other license holders in the basin. Firms like Lemur Resources (ASX: LEM)—which holds nearly 180 million tonnes at its Imaloto project.

If Madagascar's coal output hits tidewater, it's a short sail to India. Meaning this upstart producer could end up being just what the Asian coal market needs.

This will yield big profits for investors as formerly neglected coal acreage at Sakoa becomes prized real estate. All the more so if current elections in Madagascar manage to install pro-business candidate Jean Louis Robinson—who led early-round voting in November.

All reasons that 2014 might be the year for coal here—and perhaps around the rest of the world.
Source: oilprice.com